11 Nov 2021
Jimmy Connaughton re-signs for 2022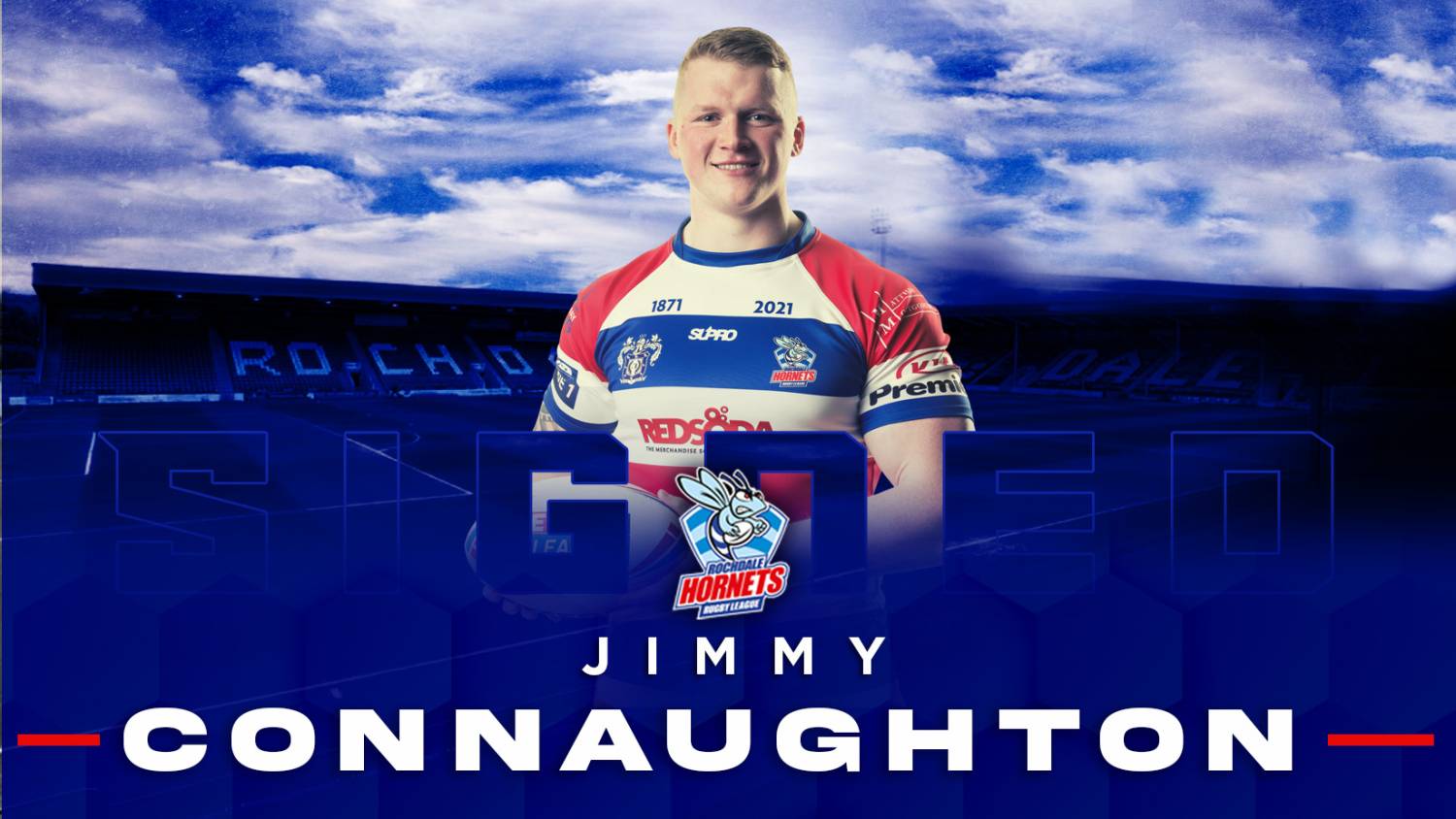 Rochdale Hornets is delighted to announce the re-signing of Jimmy Connaughton for the 2022 Betfred League 1 season.
Connaughton, 23, originally joined the club ahead of the 2020 campaign from Rochdale Mayfield. He is another of the Mayfield production line, and it is another shining example of the ongoing strong relationship between the two clubs.

The forward, who wore shirt number 22 last season, made his debut away at Hunslet in 2021, earning heritage number #1613.
He has also toured Serbia with Lancashire, as well as Canada with GB Police, and is eyeing promotion with the club in 2022.
"I'm excited to re-sign," he said.
"I think the goal for 2022 is to get promotion. We've had a year together as a team now and we are going to be tough to play against next season.
"I'm looking forward to being back with the lads and playing for Matt again.
"My personal aim is to cement my position in the team."
On the re-signing, head coach Matt Calland added: "I am looking for a big season from Jimmy.
"His work ethic is fantastic. He has a few rough edges in his game we need to iron out, but I believe we can do this together and he will have a good pre-season with us.
"He is another young, local Rochdale Mayfield product and he needs to kick on this season and be a regular in the team."
Watch Jimmy Connaughton and Rochdale Hornets in 2022 with a season ticket for just £135 Adults, £110 Concessions, £20 Students and Juniors free.
Squad signed up so far: Fairclough, Bennion, Chase, Baker, Brearley, Tyrer, Fowden, Davies, McNally, Nixon, Forster, Aspey, Sheridan, Connaughton.