11 Jan 2022
Tribute to club legend Mike Ratu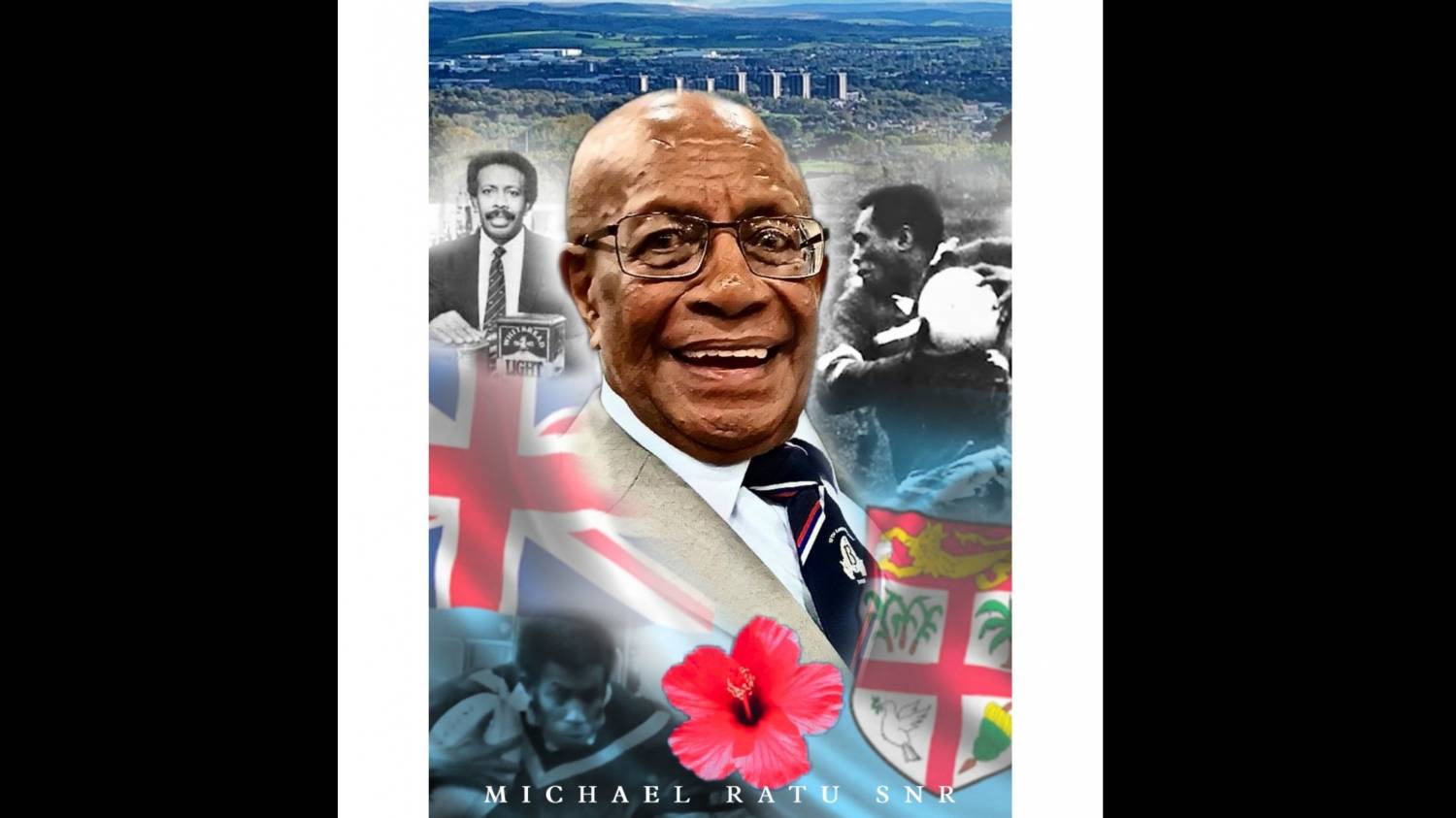 Rochdale Hornets would like to pay tribute to one of the club's most iconic players, Mike Ratu, who passed away in hospital on Wednesday December 29, 2021.
Rochdale Hornets would like to pay tribute to one of the club's most iconic players, Mike Ratu, who passed away in hospital on Wednesday December 29, 2021.
Mike signed for the club on September 16, 1965, beginning an association with Hornets that would span over five decades and continue through his son Emon and grandson Michael, who both also pulled on the red, white and blue jersey.
Mike Ratu Senior was one of the original 212 Fijian pioneers to sign up for the British Army in the early 1960s. He was posted to the Royal Signals in Gloucestershire, where in 1964 he signed for Stroud RU and became their first XV's top try scorer.
During his time at Stroud, Ratu was selected to playing against the touring Fijian national side. The assistant manager and coach of the tourists, Pat Raddock - who knew Ratu from Fiji - identified his strong running and hard tackling as being a good fit for rugby league. Raddock contacted Orisi Dawai, one of Hornets' original Fijian players alongside Joe Levula - to highlight Ratu's ability.
After the recommendation from Raddock, Dawai suggested that Hornets give Ratu a trail. Following a successful 'A' team debut against Swinton, and a further appearance against Oldham in the first team as 'AN Other', Ratu put pen to paper at Hornets. A month later he was in the Rochdale team that faced the touring New Zealanders, losing 4-10 in front of over 7,000 spectators.
Two weeks after that Ratu played in the Lancashire Cup final against Warrington, which resulted in a 16-5 defeat, with 21,360 in attendance. Ratu would become a Hornets regular and firm favourite with both team-mates and supporters alike, and later supported both codes of rugby in the town, including East Ward RL, Rochdalians RU and setting up his own team at the Trafalgar pub, where he was the landlord.
Later in life Ratu also played an integral role in helping to secure and publicise the sold-out Fiji versus Ireland World Cup 2013 fixture at Spotland, speaking passionately about the town's connection with his Pacific island nation.
Ratu was a hugely popular member of the Rochdale community, with tributes for him pouring in from around the town and the rugby league world over the last week. He leaves behind his much loved life Anne, children Michael, Nina and Emon, grandchildren and great grandchildren.
Everybody connected with Rochdale Hornets sends their thoughts to those family members and Mike's many friends at this sad time. A true gentleman, Mike Ratu epitomised the spirit, heritage and heart of the club, and he will be sadly missed by all.
The funeral will take place on Thursday the 20th January 2022.
1pm – Service at Dearnley Methodist Church, OL15 8PL. OPEN TO ALL
3pm – Rochdale Crematorium, OL11 4DG. PRIVATE - The family have asked that the service remains private to family only.
3pm Onwards - Wake at Rochdale Mayfield RLFC, OL11 3DF. OPEN TO ALL
Family flowers only, but in leui of flowers, if you wish to make a donation, a Go Fund Me page has been set up to support Mikes Village in Fiji.