6 Oct 2021
Matt Calland signs new deal for 2022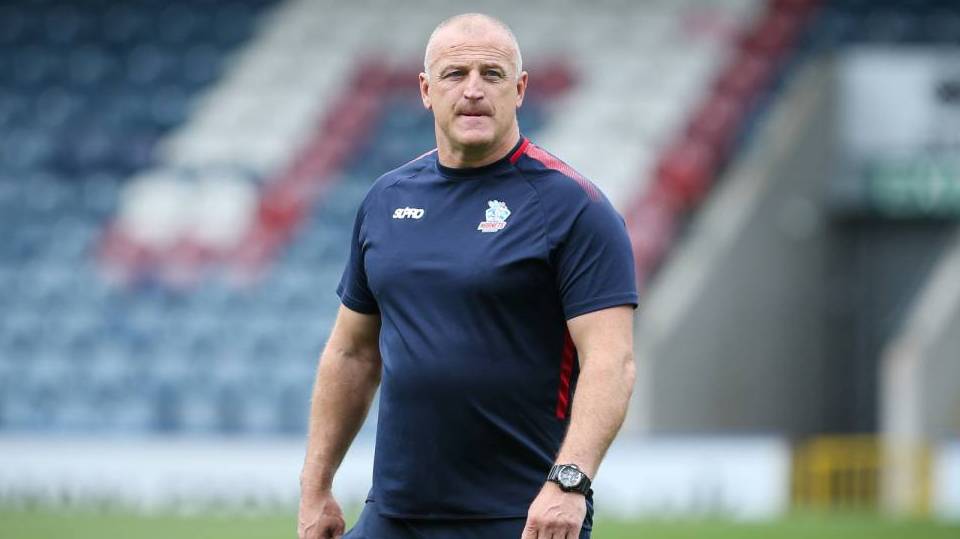 Rochdale Hornets is delighted to announce that Matt Calland has signed a new deal to remain Head Coach for the 2022 campaign.
The former player was appointed head coach mid-way through the 2019 season, and has been pivotal in bringing in players like Paul Brearley and Shaun Robinson in 2020 alongside Chairman Andy Mazey.
Calland's arrival has also seen the relationship with local amateur club Rochdale Mayfield go from strength to strength, with a handful of players making the step including Lewis Sheridan, Callum Marriott, Luke Fowden, Zak Baker and Jimmy Connaughton, providing an opportunity for local players to make it into the professional game.
"I'm excited to be doing another season," said Calland.
"I thought last season ended too early for us. We couldn't build any momentum with all the injuries we had and Covid.
"We just got our bodies back and the season ended. We scored some points towards the end against the likes of Doncaster and Coventry and if we had a few more games with that team, we'd have done okay I think.
"We are trying to keep the majority of the squad together. With pay cuts, we may lose some to other clubs, but we are looking to retain the majority of the squad and bring in some keen, hungry players to add to it.
"I am looking forward to next season already which will include a big pre-season."
One player already confirmed for 2022 is former England international and 2011 Man of Steel winner Rangi Chase, who has signed a new deal for next year's campaign.
Calland added: "I am delighted to keep a player of Rangi's skill set in the squad. He's a leader and got that X-factor and is hungry for success. He ticks all the boxes."
More player announcements are to follow shortly, with preparations for 2022 well underway.
On the new contract for Calland, Chairman Andy Mazey said: "I'm delighted to be able to announce that Matt Calland will be our head coach in 2022.
"It is no secret that things are extremely challenging in the sport right now with major central funding cuts due to the heavily reduced Sky TV contract and ongoing uncertainty around competition structures etc. I am however a great believer in controlling the controllable and by having Matt in place as both our Head Coach and Development Academy lead, it gives us much needed continuity and enables us to be on the front foot with retention, recruitment and forward planning.
"It's important to also note that Matt has embraced the situation and bought into the financial remodelling forced upon us by taking a significant pay cut himself.
"I can also genuinely say that I haven't worked with a coach with such a strong desire to bring success to a club, a club I know he cares about deeply.
"While 2021 has been the most difficult I've known while involved in the sport it has given us some valuable lessons. The emergence of some of our exciting young academy talents Dan Nixon and Ben Forster has undoubtedly been a major positive and bodes well for the future."
The club can also confirm the vacancy for an assistant coach to join the club for 2022. Click here for more information.