17 Aug 2020
Rochdale Hornets Sporting Foundation ready to offer free fitness sessions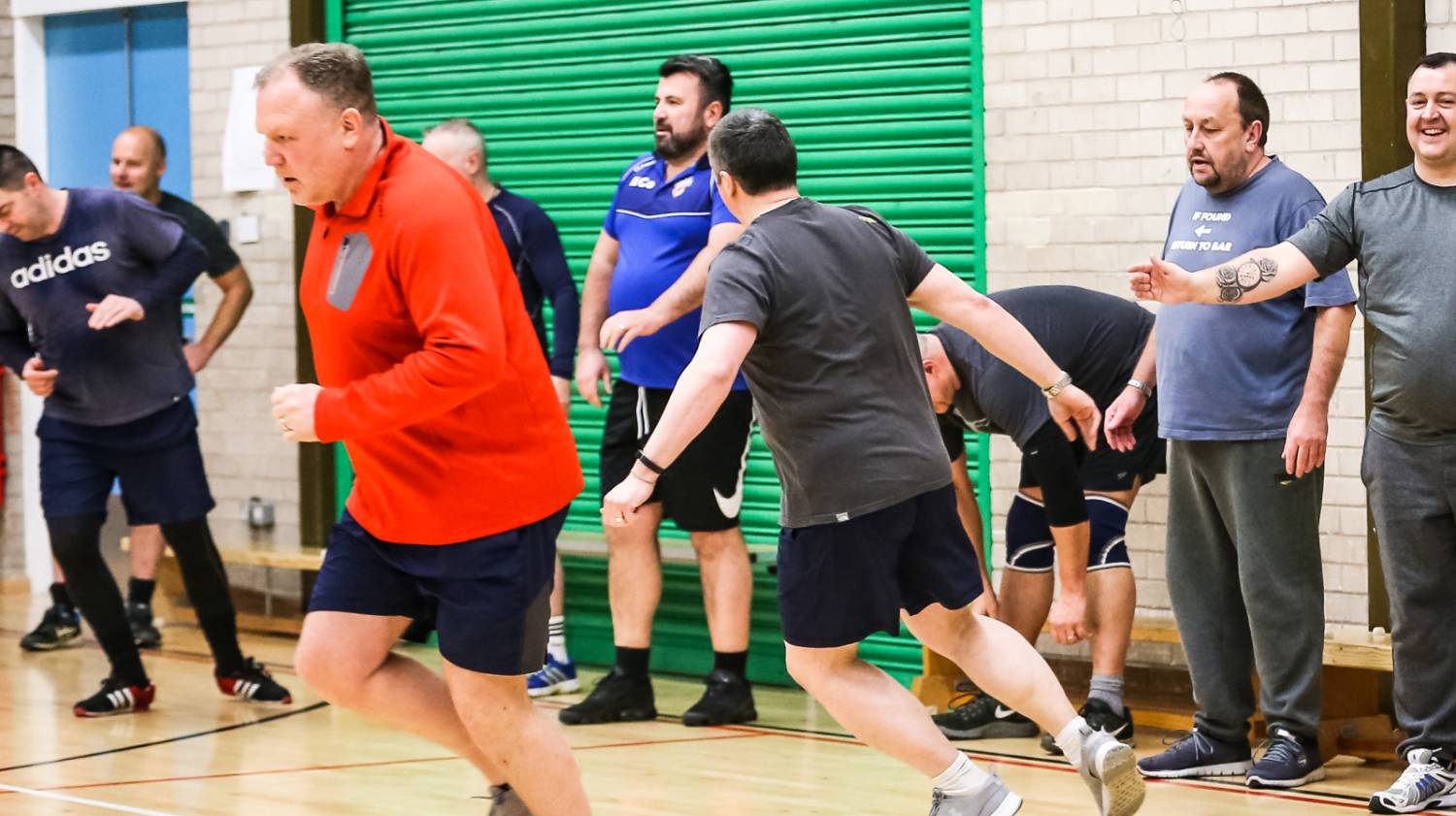 Rochdale Hornets Sporting Foundation have re-launched the new Back On Side programme, as well as a new project, WALK WITH ME.
Rochdale Hornets Sporting Foundation are delighted to announce that we have been given the go ahead to return to some of our activity sessions and will start with two sessions - we are hosting another one of our popular Back On Side 10 week blocks and with some additional funding from GM Walking, we also launching a new exciting walking project entitled 'WALK WITH ME'.
Our popular Back ON side sessions are aimed at men over 35 years of age who have not exercised for some time. We hope that men who have not exercised during lockdown and are feeling unfit and fed up of exercising on their own in their own front room will join us for what will be a safe exercise session with other likeminded men. The sessions have the added advantage of being completely FREE of charge and will take place on the new Multi Use games area at Rochdale Hornets, Crown Oil Arena Stadium on Thursday nights 7-8pm. The sessions will run for 10 weeks.
So why not use this 10-week FREE opportunity to start building up your fitness again and get back to exercise.
We are also delighted to announce that with funding from GM Walking, we can now provide walking sessions for people of all abilities with our WALK WITH ME sessions. The sessions are aimed at anyone who wants to exercise with other people or in a group rather than being on their own. We can take people out as individuals or we can walk in larger groups - you decide. We will cater for what people want. You will never have to walk alone again. The walks will take place from the Crown Oil Arena Stadium and will be based on the fitness of the individuals taking part. SO please join us and Walk with ME!
We are running two PILOT walks on Wednesday 19th, 6pm and Sunday 23rd August, 11am. We will then announce further information on our weekly walks.
If you are interested, please get in touch with our Foundation Manager on 07507057692 to reserve a place or email us foundation@hornetsrugbyleague.com
Our Foundation Manager is delighted to be able to offer these two exciting sessions for people to take part. We appreciate the last few months have been extremely difficult for people and we just want people to start getting back into exercise outside in the open air with other people. All the sessions have had adaptions to cater for the current COVID-19 guidelines for outdoor exercise and anyone wanting to take part will have to sign our track and trace registers.
So, we look forward to seeing you at our sessions.