30 Jun 2019
Match Report: Hornets vs Lions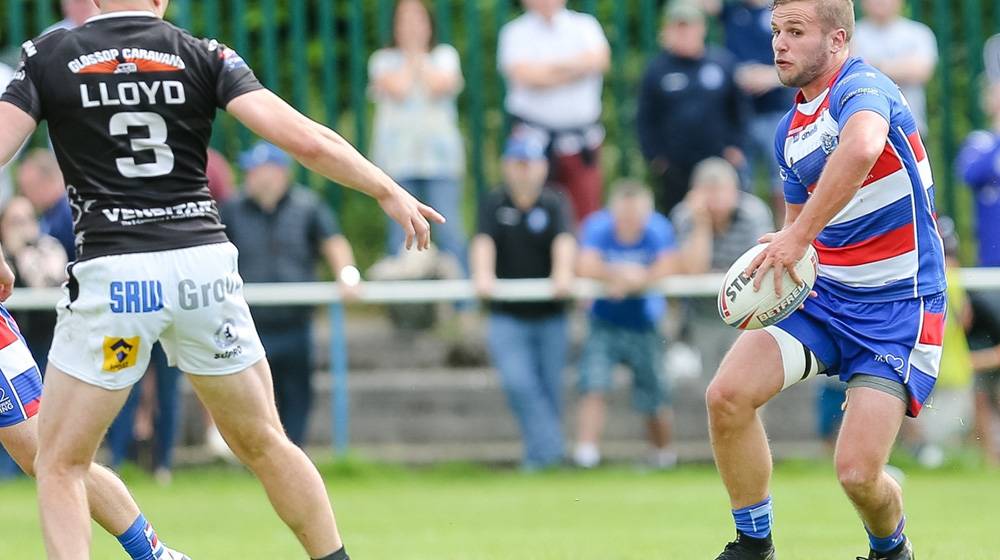 Rochdale Hornets played host to the Swinton Lions in a crucial Betfred Championship clash at Mayfield Sports Centre.
By Ethan O'Gorman
Tries from Shaun Ainscough, Adam Lawton and Brandon Wood alongisde a brace from debutant Pierre Bourrel saw the Hornets compete with Swinton Lions but they eventually came up short falling to a 36-28 defeat.
Swinton Lions got off to the worst possible start when winger Mike Butt who scored a hat trick in the first meeting between these two sides was shown a yellow card for a high tackle.
The Hornets grabbed the first try of the game when they forced an error from the Lions with the ball being shifted wide to Shaun Ainscough who went over to give Matt Calland's side the lead.
It took just five minutes for Rochdale to grab a second when Salford loanee Adam Lawton barged his way over from short range. Dan Abram converted the goal to make it 10-0
A proverbial arm wrestle began for the next thirteen minutes as both defences stood strong with both sets of players producing key errors.
Swinton scored three tries in ten minutes to take the lead at half time, with Scott Moore powering over following back to back penalties for the first.
Jack Wells grabbed Swinton's second five minutes later when a kick was fumbled by the Hornets with Jack Wells pouncing on the ball to make it 10-8.
On the hooter the Lions grabbed their final try of the opening half when former Mayfield player Matthew Ashton broke through the Hornets defence and putting on the afterburners to give Swinton a 14-10 lead at half time.
The second half started like the first had ended with a Lions try.
A kick from Oscar Thomas was fumbled by Adam Lawton with Richard Lopori picking up the ball and sprinting 90 metres before offloading to Matthew Ashton who touched down to make it 18-10.
The next ten minutes were once again a tough one for both sides but on came Hornets newest signing Pierre Bourrel who made an instant impact as he danced past two Swinton defenders to score and get the Hornets back into the game.
Four minutes later and the Lions went over again thanks to Mike Butt who found another gap in the Rochdale defence and dived over despite the best efforts of the Hornets to catch him.
Bourrel then went over for his second of the afternoon in a almost copycat of his first try to make it 22-24 and leave the game on a knife edge.
With seven minutes to go it was all to play for with Jack Hansen managing to break through once again and touch down to make it 28-22.
Brandon Wood brought the scoreline within two as he found the try line, but a dramatic game came to an end when Mike Butt went over for his second of the game on the hooter to seal a 34-28 win for the Lions.