3 Aug 2022
Foundation launch Bula Rochdale! project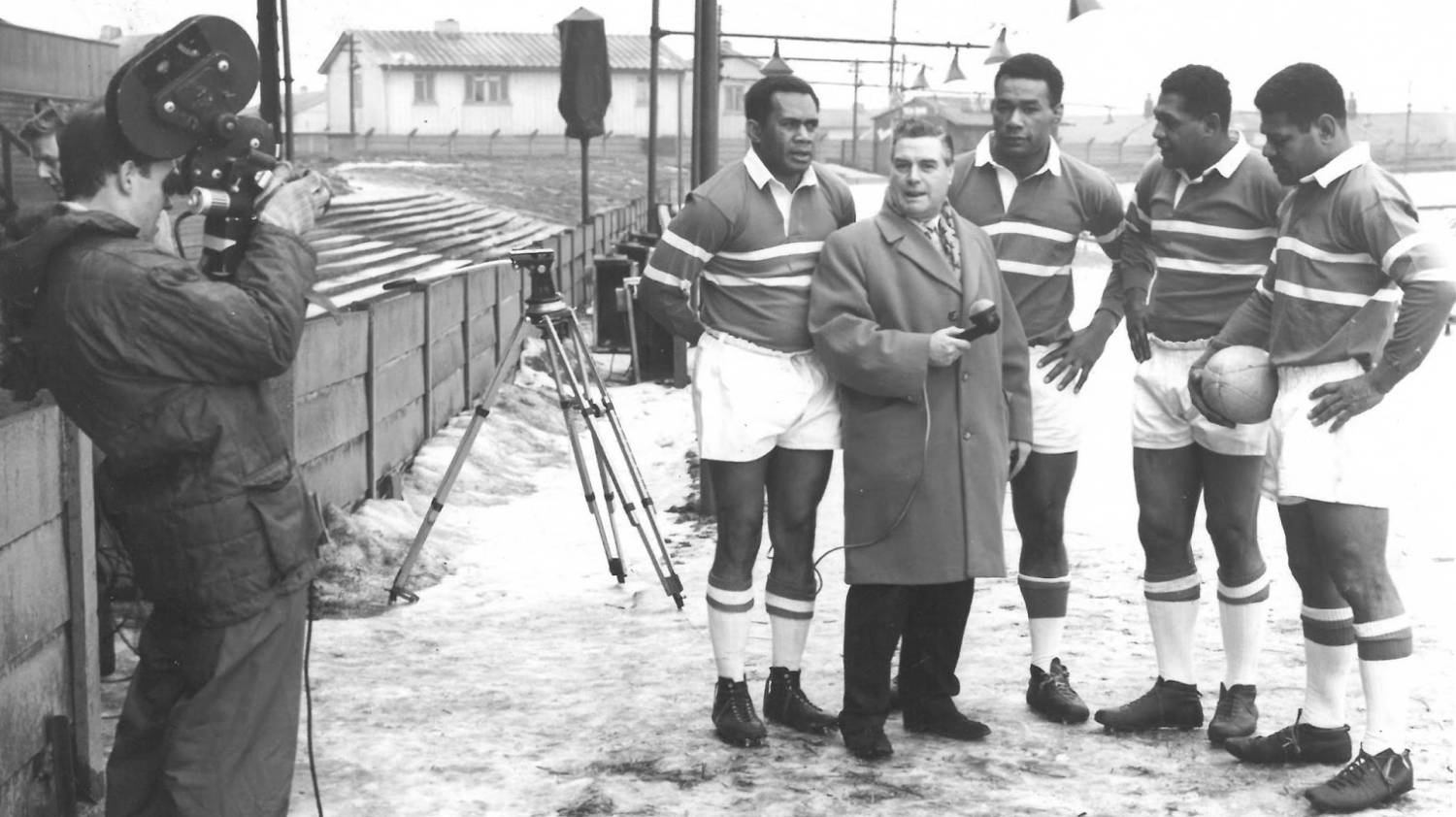 Rochdale Hornets Sporting Foundation is awarded a £61,400 grant by The National Lottery Heritage Fund to celebrate Rochdale's unique and special relationship with Fiji.
Rochdale Hornets Sporting Foundation has received a National Lottery Heritage Fund grant of £61,400 for an exciting heritage project. The Bula Rochdale! project has been made possible by money raised from National Lottery players. The project focuses on discovering and celebrating the fantastic Fijian heritage that is living and breathing in Rochdale and the surrounding areas. Rochdale has a long-standing link with the island nation which dates back to the 1960s when several high-profile Fijians signed for the Rochdale Hornets.
Supported through The National Lottery Heritage Fund, the project will involve a series of events, activities and educational programmes designed to engage a wider proportion of the community. In brief it will involve:
A primary school programme to educate young people about Rochdale's links with Fiji.
An exhibition at Touchstones Museum and heritage evenings hosted by a historian.
Engage Fijian community members and record oral histories, using these alongside historical interviews and footage to create a heritage film.
An art project in partnership with Redwood Art Club, creating artwork celebrating and depicting the friendship between Rochdale and Fiji.
A primary school tag rugby festival where the schools will compete for the Mike Ratu Cup, honouring Mike Ratu, one of the original Fijians who signed for Rochdale Hornets in the 1960s.
A collaboration with Rochdale Music Service to engage with local school choir groups and learn traditional Fijian hymns.
This October, Rochdale Hornets will host Fiji before they play their Rugby League World Cup warm-up fixture against England at Salford's AJ Bell Stadium on October 7th. This fixture will showcase many of the project's activities.
Commenting on the award, Chris Tomlinson, Business Development Director of the Rochdale Hornets Sporting Foundation said: "We are thrilled to have received this support. Thanks to National Lottery players we can tell this remarkable story to a wider audience. This was a fascinating and significant time in history – for Rochdale, for Fiji and for rugby league in general. It's important that we collect and record memories from this time.
"From a personal point of view, I lived in Fiji for several years before I joined the Hornets Foundation. I have visited the villages where the original pioneers came from and I have heard first-hand how well-regarded Rochdale is in Fiji. Rochdale is said to have the largest population of Fijians outside of London and I'm delighted the support from The National Lottery Heritage Fund will allow so many people in Rochdale to learn more about their town's unique history and heritage".
Chris is interested to hear from anyone with memories of the original Fijian pioneers, who arrived into Rochdale in the 1960s. Please get in touch via email chris.tomlinson@hornetsrugbyleague.com or call 01706 648004.