14 Jun 2022
Hornets Women record consecutive wins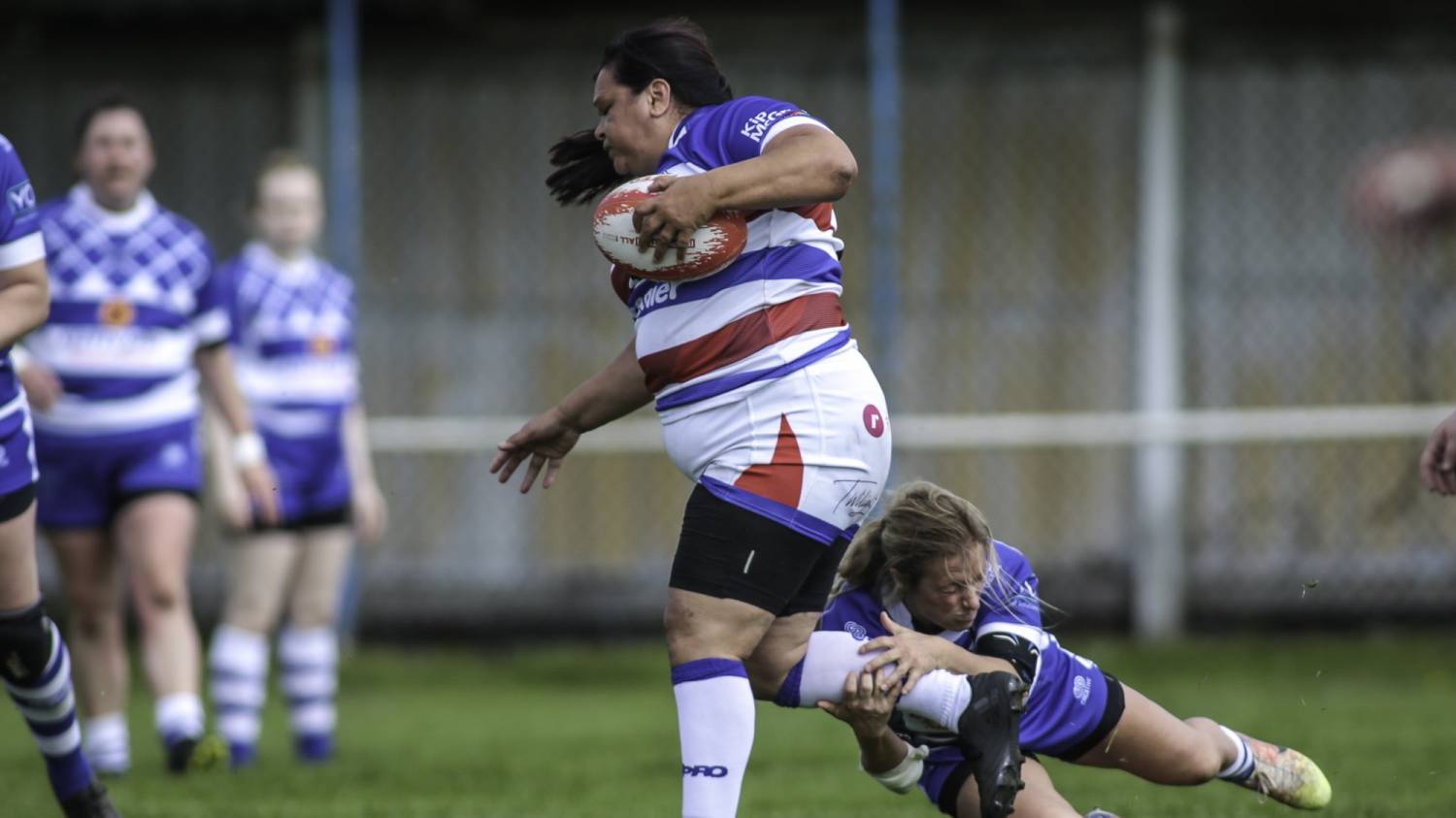 Following a huge victory for the Women in Featherstone three weeks ago, the squad has been itching to get on the field to backup their win.
Plus, for the first time this season, Hornets were able to go into the game with subs.
Ben Bird still only had 15 players at his disposal, to Illingworth's 17, but the increase in options was huge.
Before the game there were evidently nerves as Illingworth are a strong team, and despite coming off a win, there was still some self-doubt amongst the Hornets players.
But right from kick-off Hornets showed what they are all about, the tough uncompromising defence which is becoming a bit of a trademark.
It's been said before, the bravery, resilience, and aggression shown by a group of women who - off the field - are lovely mild-mannered people is truly something to behold.
The first half was a real battle between two tough groups of ladies, with Hornets finishing the half in front at 22-14.
In the second half Hornets, despite having a player sin binned for, cut loose and finished the game clear winners with a resounding 42-18 win - dismissing any pregame doubts over their credentials.
Sam Brazier, one of a raft of natural leaders in the team, and wearing the armband for the day, was at times unplayable - covering every blade of grass in attack and defence whilst grabbing herself a hat-trick of tries.
The Harris sisters Beth and Millie were both excellent working together on Hornets left as were Chloe Mansell and Claire Sutcliffe on the right.
A returning Holly Hilton, having not played for 3 years was incredible at scrum-half, directing the team superbly along with Hornets' killer stand-off Harriet Widdup.
The whole pack deserves a mention, the Hornets front row, Sharon Pearson and our new rugby union converts Michelle Holdsworth and Leanne Edmondson created a platform to play off.
Sam Plant at second row does a lot of work that could go unnoticed whilst Steph Hillen at hooker embodies the team's commitment and no-nonsense attitude.
Armani Khaliq is becoming a prolific try-scorer bagging herself another couple, whilst Tammy Murphy and Harriet also scored.
Player of the game could have been awarded to absolutely anyone but it went to the ever-exciting Morgan Pearson, scoring a try, making countless line-breaks, and endlessly tackling women literally twice her size.
The vocal support which seems to get bigger, and louder, at each game was really appreciated by the ladies and made it an afternoon to remember.
Here's hoping this is the same at the next game on the 26th June, where Hornets welcome Wigan St. Pats to Mayfield Sports Centre.
Hornets lineup: Steph Hillen, Millie Harris, Beth Harris, Chloe Mansell, Claire Sutcliffe, Harriet Widdup, Holly Hilton, Tammy Murphy, Morgan Pearson, Sharon Pearson, Sam Plant, Armani Khaliq, Sam Brazier, Michelle Holdsworth, Leanne Edmundson.
Tries: Widdup, Murphy, Pearson, Khaliq (2), Brazier (3).
If you're interested in getting involved with the Hornets Ladies, get down to Mayfield Sports Centre for training on Tuesdays between 7-8pm.