15 Dec 2021
Hornets sign Waterhead's Scott Parnaby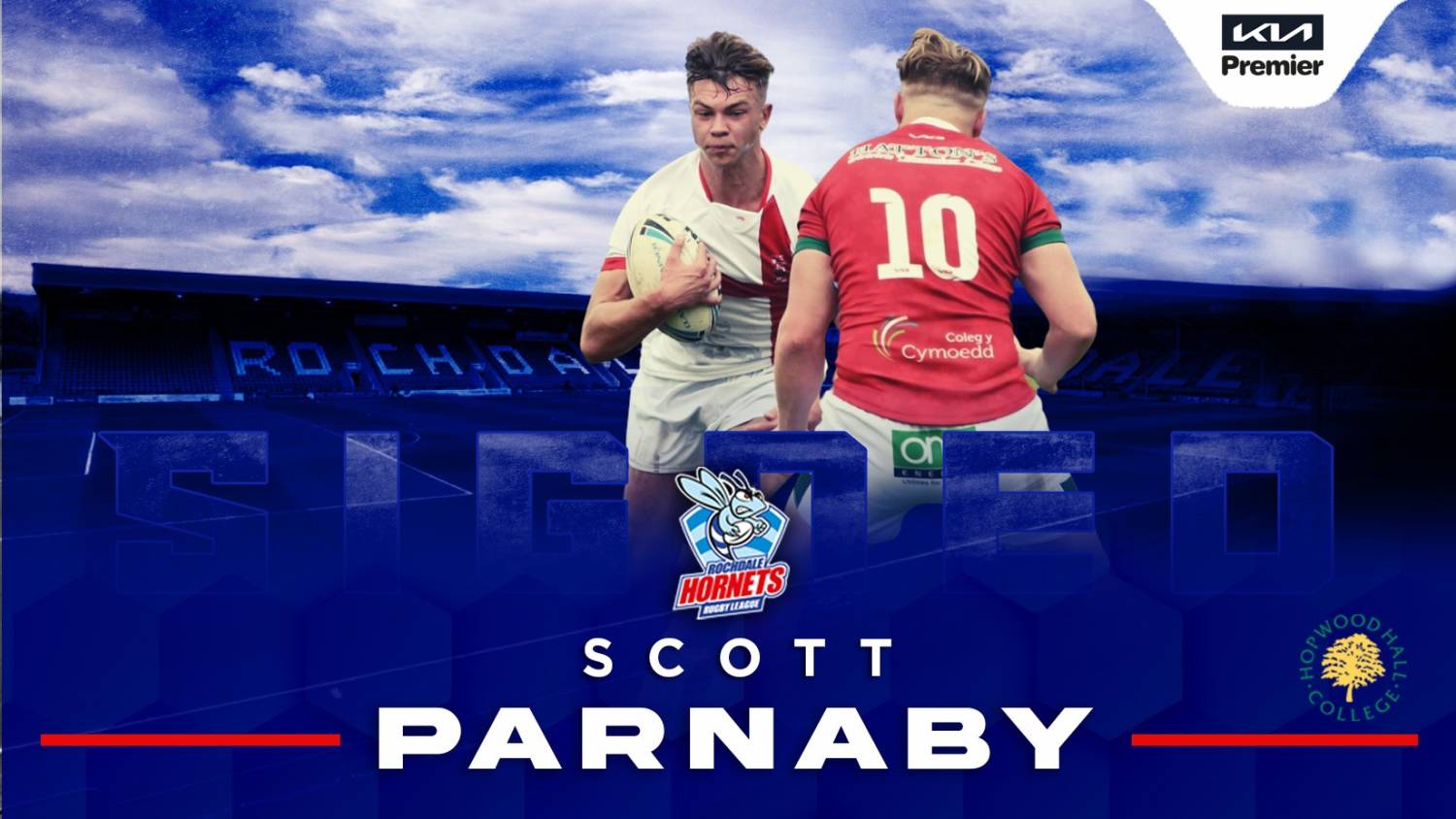 Rochdale Hornets is proud to announce the signing of Scott Parnaby on a dual extension with exciting local side Waterhead Warriors.
The 17-year-old can play as either a half-back or loose forward and has trained with Hornets previously, in the run-up to the 2021 season.

He has also worked under head coach Matt Calland at Hopwood Hall College.
Calland said: "Scott worked with us last pre-season and that, as well as training full-time with me at Hopwood Hall College, has done him the world of good.
"He has come on leaps and bounds and has bags of potential so we're hoping for big things from him, maybe not this season but certainly soon.
Calland concluded: "He's a local lad and an absolute credit to his amateur team – Waterhead."
Parnaby added: "It's a pleasure to be a part of this club and I'm looking forward to trying to push into the squad."
Squad announced so far: Fairclough, Bennion, Chase, Baker, Brearley, Tyrer, Fowden, Davies, McNally, Nixon, Forster, Aspey, Sheridan, Connaughton, Calland, Whur, Singleton, Green, Howe, Killan, Ashton, Penkywicz, Stewart, Parnaby.
To sponsor Parnaby in 2022, contact Steve.kerr@hornetsrugbyleague.com
Join us in 2022 with a season ticket for just £135 Adults, £110 Concessions, £20 Students and Juniors free.