23 Oct 2020
Repeat Set Episode Six: Featuring Jordan Syme out now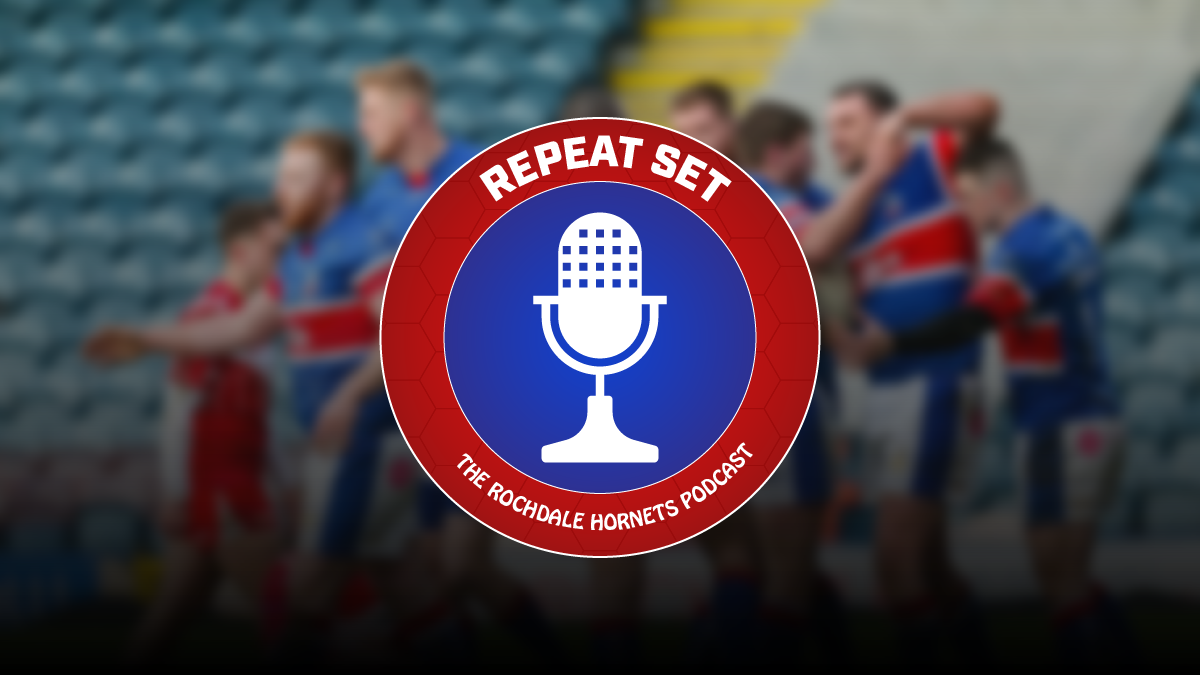 Jordan Syme is the latest guest on Repeat Set, the official podcast of Rochdale Hornets.
Rochdale Hornets forward Jordan Syme joins Luke and Josh on Episode Six of Repeat Set to discuss goals for 2021, including promotion, and his career so far.
The trio also discuss general rugby league topics, including Ottawa Aces and rugby league's expansion.
To listen to the podcast, CLICK HERE
Timeline
01:52 - Jordan Syme joins the pair to discuss goals for 2021, volunteering for NHS and his career so far.

18:16 - Syme reveals his opinions on the expansion of rugby league, including the excitement of Ottawa Aces

19:15 - Luke and Josh discuss Super League and praise the players of the game

24:43 - The pair preview the NRL Grand Final between Penrith Panthers and Melbourne Storm