7 Oct 2020
Rochdale Hornets Foundation excited by RLWC 2021 equipment delivery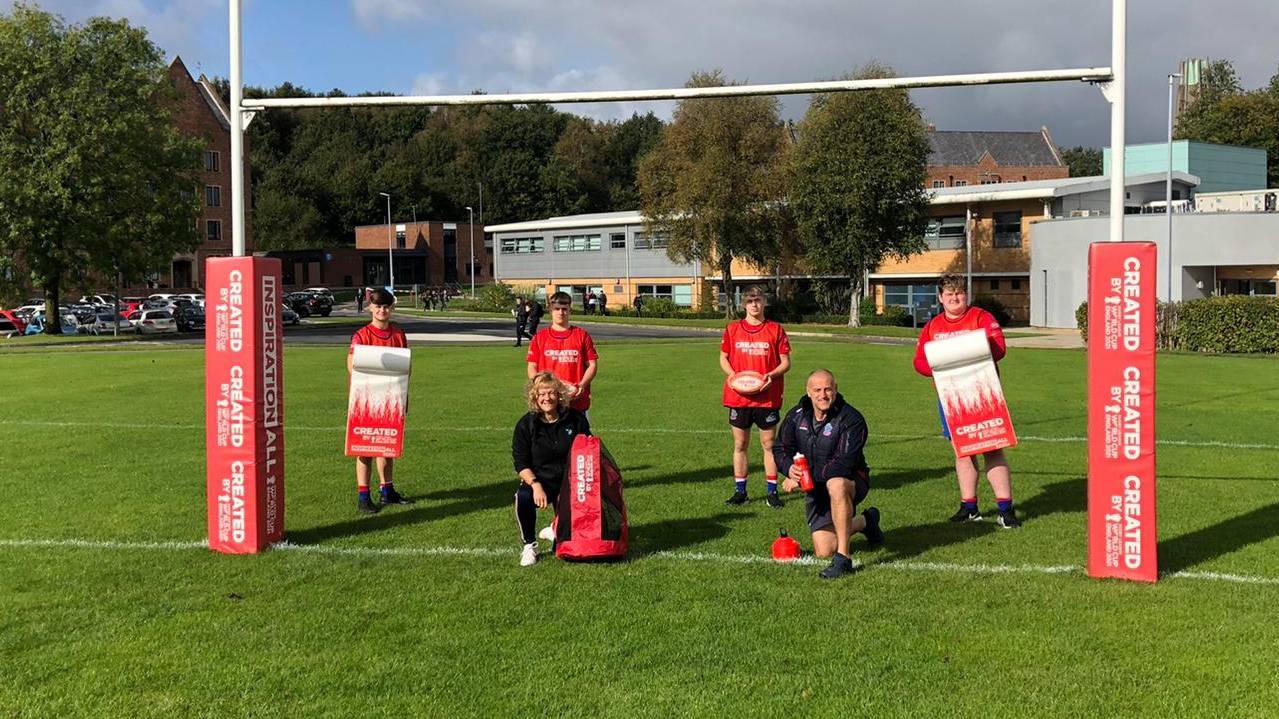 An update on our RLWC 2021 funding and equipment from the Rochdale Hornets Sporting Foundation
Our Rugby League World Cup 2021 equipment has arrived, and we are looking forward to using the equipment and getting more people involved in our sport!
Earlier this year, Rochdale Hornets Sporting Foundation were thrilled to announce the £9487.17 funding from the CreatedBy RLWC2021 Capital Grants Legacy Programme, which will help us spread the word of rugby league with our latest equipment.
Pictured above is our Foundation Manager Julie Durrant delivering equipment to club partners, Hopwood Hall, in which head coach Matt Calland (also pictured) teaches at alongside his role with the club.
Delivered in partnership between RLWC2021, the sport's national governing body, the Rugby Football League, Sport England and the Department for Digital, Culture, Media & Sport, the CreatedBy programme is a funding pot of up to £10million made available by the government to support the legacy of the Rugby League World Cup by growing participation in the sport.
Alongside this, and with thanks to Rochdale Council, the Sporting Foundation are looking forward to the RLWC2021 Rugby TRY School Programme, with plans to visit schools with a RLWC2021 themed school assembly or taster sessions.
Let us inspire you, your teachers and your children ahead of the massive Rugby League World Cup with both free and paid school programmes, in partnership with RLWC2021.
For more information, please contact foundation@hornetsrugbyleague.com