28 Sep 2020
"He really, really sold me" – Josh Jordan-Roberts on meeting Matt Calland ahead of Hornets move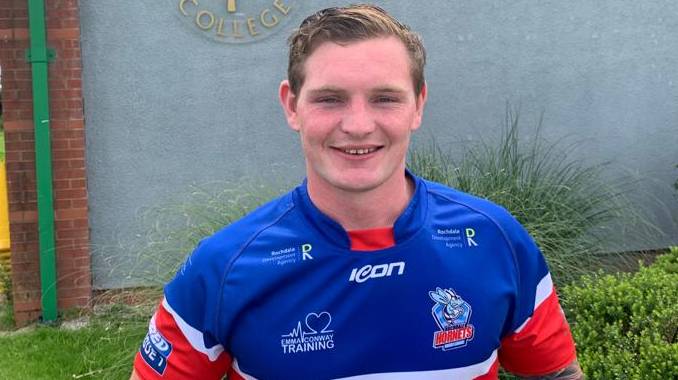 Signing on a two-year deal for the 2021 Betfred League 1 season, forward Josh Jordan-Roberts was immediately attracted by the idea of playing under Rochdale Hornets head coach Matt Calland.
The 21-year-old joined Hornets in August from York City Knights, after meeting with Calland and learning very quickly that he would fit the head coach's style of play nicely.

Jordan-Roberts said: "He really, really sold me the style of play and the club.
"I went over to meet him at Hopwood Hall College and he showed me around the facilities. I was quite shocked with the facilities that we've got available.
"The style that he wants to play will really suit my game, playing out wide or through the middle depending on where he wants to play me."
Jordan-Roberts was part of the York City Knights side that won promotion to the Betfred Championship in 2018, and the forward also played a part in the Knights' third-place finish in 2019.
However, the new identity of Rochdale Hornets was what drawn him from Bootham Crescent to the Crown Oil Arena.
"The whole thing about how the club's on a new drive: new ownership, new style, new players.
"It's going to be quite a new challenge for me."
Despite making the move down a league, Jordan-Roberts expects nothing less than a competitive League 1 season next year with plenty of clubs bolstering their packs.
"These players aren't just chasing money, they're going to a club because they want to be in that culture.
"That's the reason Rochdale have recruited so well, because everyone wants to be a part of this culture that Andy (Mazey) and the top are creating – it's filtering down."
Click HERE to listen to the full podcast
By Luke Wallworth