18 Jun 2020
Player cards now on sale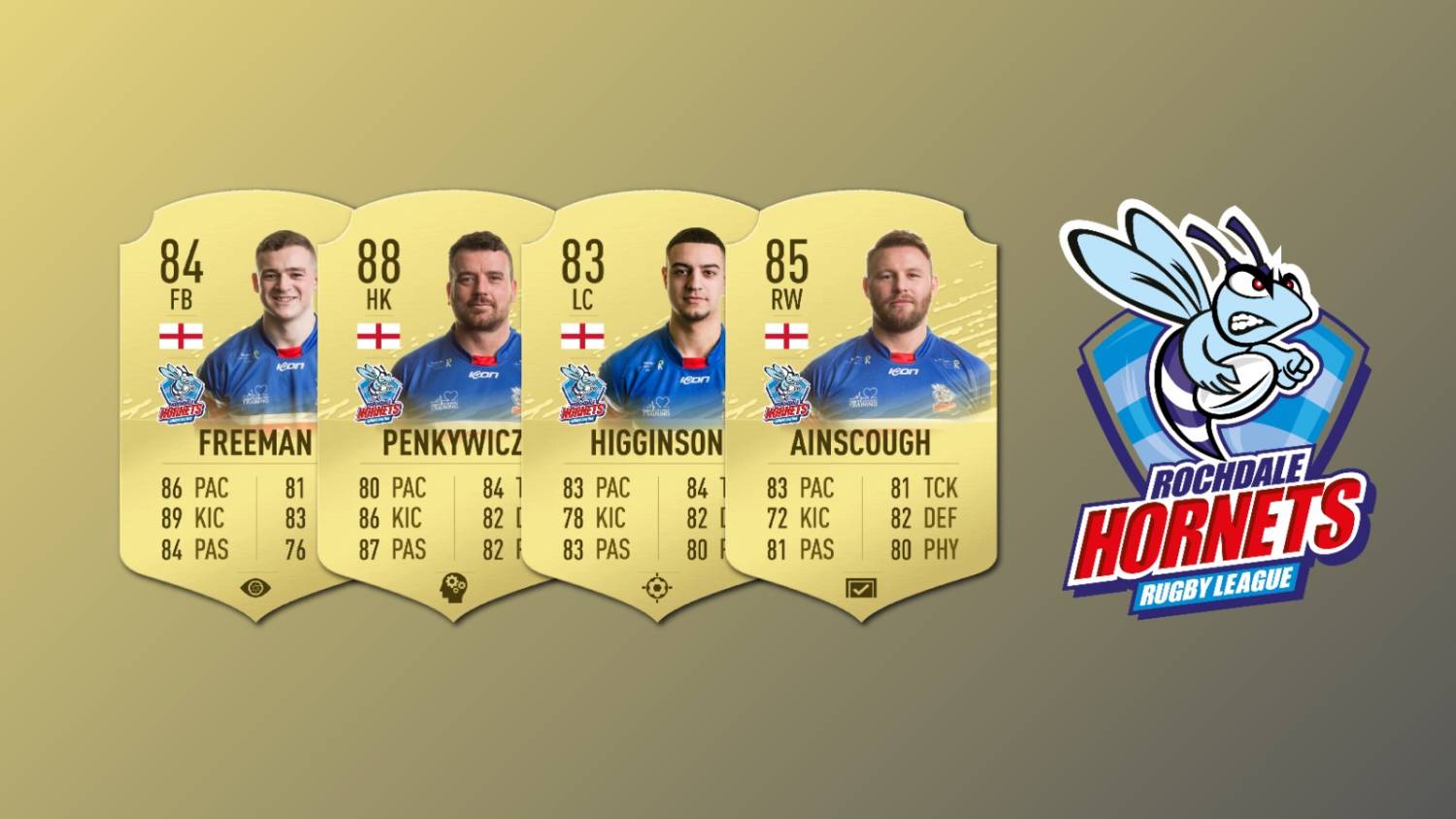 Player cards are now available to purchase from the club
Fans can now order their favourite player in the form of a card!
Hornets have produced a number of rugby player and staff cards for the season and they've gone down a treat amongst the players.
Head Coach Matt Calland said: "It's bit of fun for the lads and it's helped boost moral at a time when it's difficult to motivate players. The lads are all debating their ratings and there's a lot of banter which is great.
"When we get back playing the lads will need to impress to up those ratings and who knows they might reach my 95 score."
Fans can purchase their favourite player cards via the club and fans are encouraged to bring their cards to the stadium to be signed by the lads on game day.
Prices are £15 A3 and £12 A4. The cards are printed on 3mm foamex board and available in a gloss finish.
Fans can pre-order their card with an initial deadline of the 29th of June, with a discount of 10% for three or more.
Order your cards by emailing info@hornetsrugbyleague.com
To view the cards, CLICK HERE