16 Jun 2020
Huge boost for Hornets as club takeover is formally completed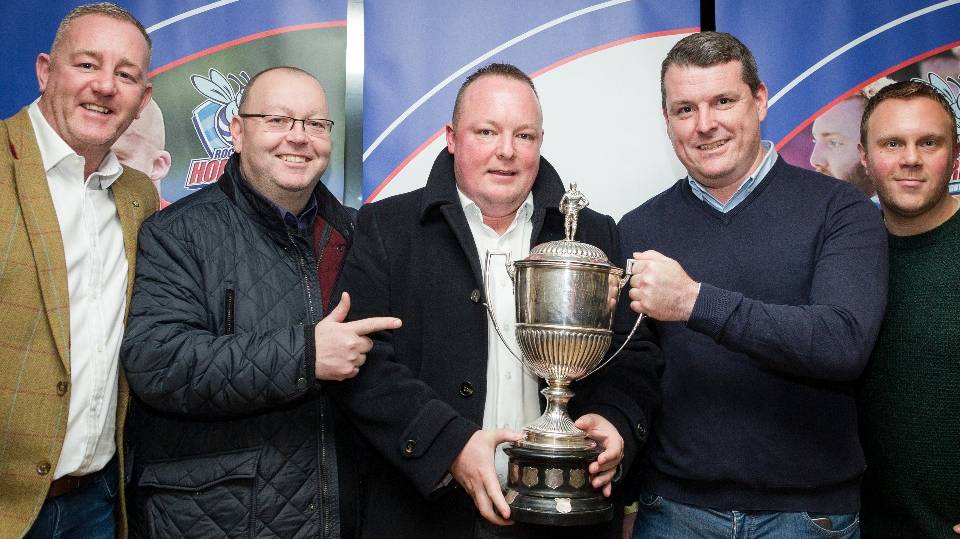 We can confirm that the conversion of Rochdale Hornets RLFC Society Ltd (IPS) to Rochdale Hornets RLFC Ltd (Plc) has now completed.
Rochdale Hornets is delighted to confirm that the conversion of Rochdale Hornets RLFC Society Ltd (IPS) to Rochdale Hornets RLFC Ltd (Plc) has now been completed. Supporters will be aware that the special resolution was passed on December 23rd 2019 to change the business model. Over the past few months the application had been pending with Companies House, whilst necessary legal paperwork was completed with FCA.

Throughout that period, incoming Chairman Andy Mazey has worked closely with the now former Chairman Alex Orange and club CEO Steve Kerr, all of whom have done a great job to ensure a smooth handover. The new owners are now officially able to take up their respective positions on the board, one of whom is our current President Paul Ormerod.
Speaking on the completed takeover, Chairman Andy Mazey said: "We are absolutely delighted to finally announce that the company conversation and take-over of Rochdale Hornets has been completed.
"On behalf of the board, I would like to place on record a huge thank you to the members who voted unanimously for this exciting new direction of travel for the club. Our thanks must also go to outgoing Chairman Alex Orange and the former board, all who have been extremely supportive and involved in the transitional period.
"There is much work ahead of us and of course with the current situation surrounding Covid-19 we have had to work around this, however we remain excited and incredibly focused on forward planning to ensure progression on and off the field and with this in mind we look forward to rolling out more positive news stores in the weeks and months ahead.
"I'm a great believer that if you do things the right way, they'll come good. There's unity and a strong sense of community spirit here in Rochdale and the way we have been welcomed to the club by all has been extremely encouraging. With everyone on the same page and rowing together combined with the magnificent support of our loyal sponsors and partners, we are creating an ambitious and progressive club that the supporters and people of Rochdale can rightly be proud of. Now is not the time for anyone to stand down, on the contrary it's time to stand up and stand tall as this journey is only just beginning."
As part of the forward planning, the club are keen to help drive a forward facing, exciting new supporter's association that will become the mechanism to give the entire fan base and community groups and stakeholders a voice and a way to contribute and support the current and future ambitions of the club. Chief Executive Steve Kerr said: "An official supporters association is critical to supporting our commercial and community ambitions and aspirations. Work will now begin to build an inclusive new supporters association that will hopefully build on the existing work being done."
In order to drive this and to expand its reach, the club are delighted to announce that former Chairman Alex Orange will work closely with the board to enable the formation of this exciting project. Steve Kerr commented: "Alex has represented the former membership and supporters extremely well in his short tenure as Chairman this last six months. He has demonstrated his passion for change, supporting the new board throughout the handover."
Alex, who is also the son in law of highly respected former Chairman David Vining, who sadly passed away in 2019 said: "I'm delighted to be helping with the formation of a new supporters group. I'd first like to thank everyone that has helped get the club to this position and for the many hours of volunteering work and fundraising that has been put in by fans.
"I hope this continues and I can assure all fans that the association will be a hive of activity, open to all and where everyone will be welcome to roll up their sleeves and promote the club positively in whatever way they can. We have a lot of work to do, but I hope this fresh start grows an association to rival any club in the sport."