26 May 2020
21 ball giveaway with Hornets Foundation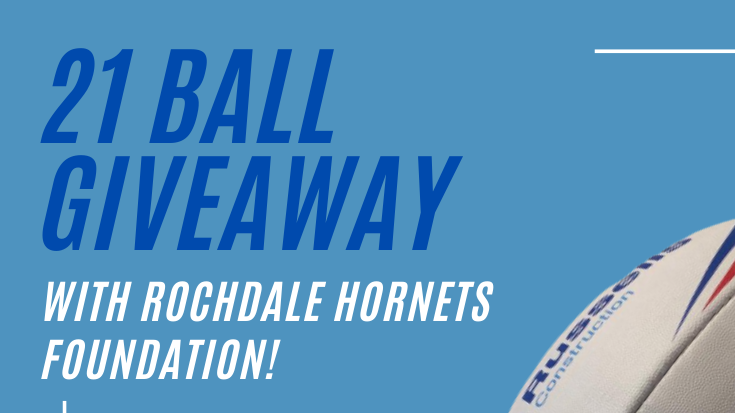 As first announced in last week's edition of 'The Hornet,' Rochdale Hornets Foundation are giving away Foundation balls across the next coming months with different challenges for fans to get involved with.
Rochdale Hornets Sporting Foundation are giving away 21 FREE rugby balls over the coming months to children, young people and fans alike who get actively involved in our social media activities that we will be bringing to you over the coming weeks.

If we can't come to you to deliver rugby, we will have to stick at being creative at a distance.

With the exciting news last month that we have secured £9,487.17 we want to get as many young people playing rugby and involved in rugby.

Our ambition is to try and get a rugby ball in the hand of every child in the lead up to RLWC2021 and beyond across the Rochdale borough.

Watch this space as we will have our first activity and your first chance to win a rugby ball coming your way very soon! Make sure to follow us on social media for more.