17 Mar 2020
Rochdale Hornets Ladies fall to Warrington defeat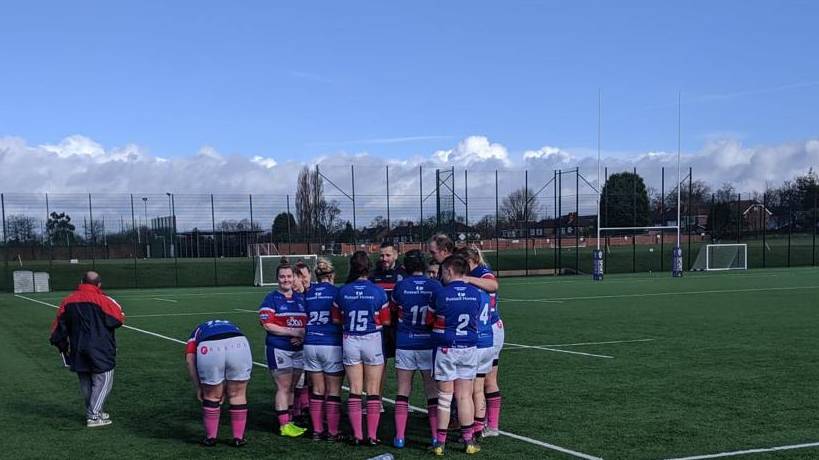 Rochdale Hornets Ladies were defeated by Warrington Wolves in a pre-season fixture.
This week Hornets Ladies travelled to play Warrington Wolves ladies in a second pre-season game.
Hornets were missing several big characters from last week's win due to illness and prior engagements, but with training numbers at a record high, a side was fielded. Warrington, having recently held trials attended by over 200 players brought a squad of 25.
Right from the off it was apparent Hornets were in for a difficult day against a young, fit, athletic team who were extremely well drilled. By the time Hornets had gotten to grips with the pace of the Warrington game they were already three scores behind.
Anna Louise Simpson, in her first 2020 Hornets appearance was outstanding, with half-back partner Clare Collins they caused a dominant Warrington side real problems. Also returning to the side were Becky Roberts, Jill Fleetwood, Kayleigh Hayes, Niamh and Erica Mullins who along with debutants Chloe Dring, Devon Hensby and Alissa France made up a side very much new to one another.
As the game progressed, the physicality and pace of the Wolves took its toll on a Hornets side still building match fitness. With a finishing score line of 66-0 the makeshift Hornets side were certainly put through a tough 80 minutes.
After the highs of last week, we were very much brought back down to earth with a bang. Despite a heavy defeat, we learnt a lot today about ourselves and where we need to be. We now look forward to next week and what will be as equally as tough a game against Keighley Cougars at home in the Challenge Cup.
Line up:
Harriet Widdup
Harriet Jackson
Millie Harris
Jo Mullins
Carla Taylor
Erica Mullins
Niamh Mullins
Kayleigh Hayes
Jill Fleetwood
Becky Roberts
Chloe Dring
Anna Louise Simpson
Beth Harris
Claire Collins
Devon Hensby
Alissa France
Words by Team Manager Ben Bird and Head Coach David Chrimes.