4 Mar 2020
Rochdale Hornets Women Fixtures Announced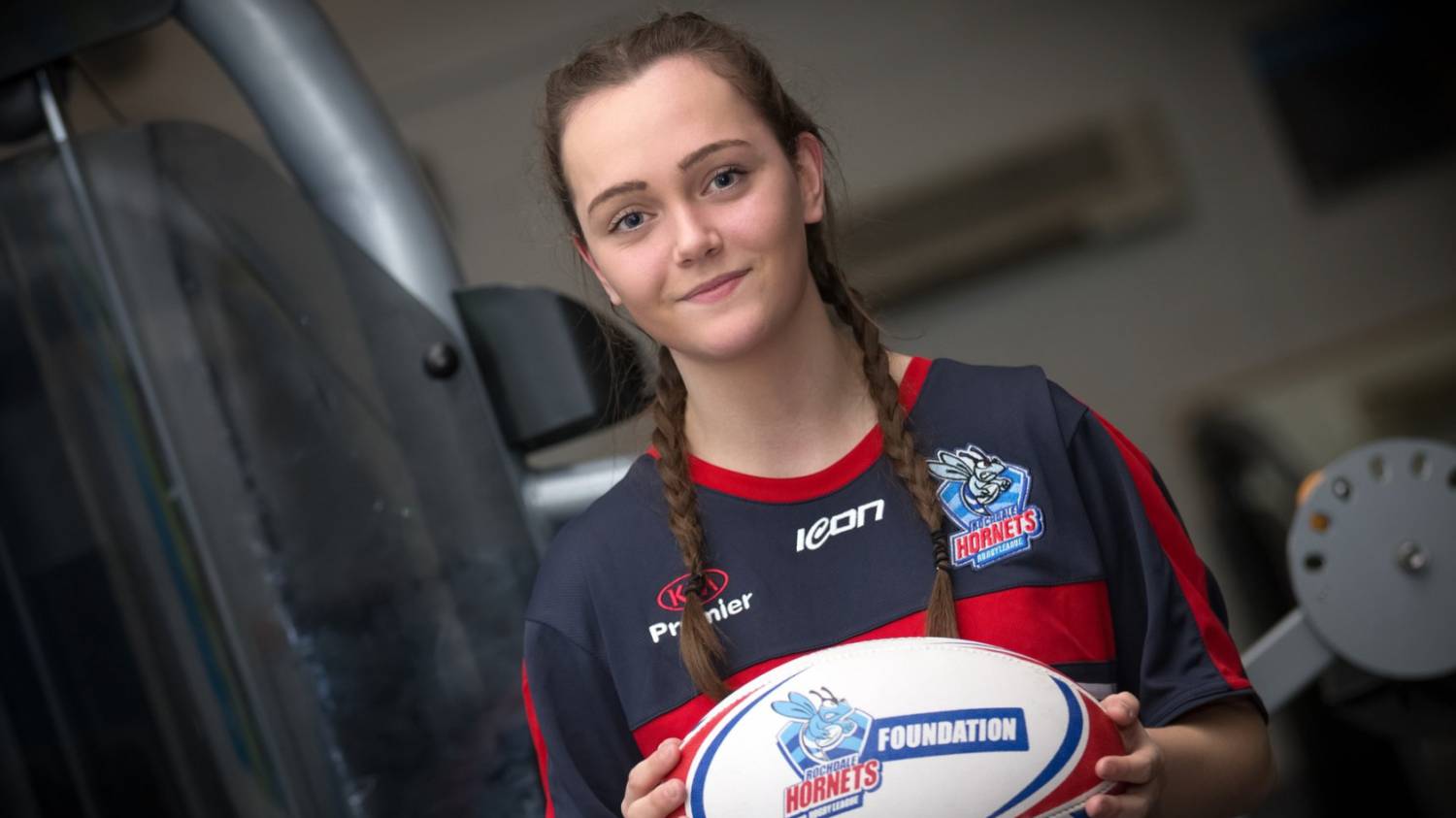 The fixtures for Rochdale Hornets Women have been announced
The Women's League 1 season kicks off on Sunday, April 19, as Rochdale Hornets Women host West Leeds.
There are a total of 14 rounds for Rochdale Hornets Women, with the season launching in April.
"We have been able to recruit a lot of new players," said head coach David Chrimes.
"Some are new to rugby league, with a couple who have played for other teams, so it will add to the teams experience and will hopefully be able to share their experiences with the younger players
"Our goals for the season is to improve the players fitness within the group and to improve their mental strength by sharing experiences with the older girls.
"Being a young team, some of the players lack confidence in themselves so we are working on this area for them and this should help them on the pitch but also in their life in general.
"Defence this year is also an area where we are looking to improve, and finally to be competitive and with a bit of luck and some hard work we would hope to be challenging to make one of the play-off places."

The team were set to face Manchester University in a pre-season fixture in February at Hopwood Hall College, before the weather postponed the clash.
However, the club can confirm more pre-season fixtures, including Manchester University on March 8, Warrington March 15, and the second round of the Coral Challenge Cup on March 22.

"The girls are starting to gel now with a lot of new girls playing for us," added Chrimes. "It's imperative that the girls all work together and pull together so we can be competitive as the division is a lot stronger this year
"We are always looking to recruit more players as we need a squad of 25 plus players due to work commitments, illness and injury. We are always looking for player sponsors and support to help us fund the team and be as professional as possible

"We need to thank the sponsors already onboard who are helping the girls to realise their ambitions and helping to put women sport on an equal footing with the men's game."
Training for Rochdale Hornets Girls age 11-16 also begins next Wednesday evening at Hollingworth Academy, with sessions from 5:00pm-6:00pm.
FIXTURES
Friendlies
March
8 | Manchester University
15 | Warrington Wolves
22 | Coral Challenge Cup TBC
League
April
19 | Round 1 - Rochdale Hornets v West Leeds
May
3 | Round 2 - Rochdale Hornets v Cutskye
17 | Round 3 - Featherstone Lions v Rochdale Hornets
31 | Round 4 - Rochdale Hornets v Hull KR
June
21 | Round 5 - East Leeds v Rochdale Hornets
28 | Round 6 - Rochdale Hornets v Thatto Heath Crusaders
July
5 | Round 7 - Wigan St Patricks v Rochdale Hornets
12 | Round 8 - West Leeds v Rochdale Hornets
August
9 | Round 9 - Rochdale Hornets v Featherstone Lions
16 | Round 10 - Cutskye v Rochdale Hornets
23 | Round 11 - Thatto Heath Crusaders v Rochdale Hornets
September
6 | Round 12 - Rochdale Hornets v Wigan St Patricks
13 | Round 13 - Hull KR v Rochdale Hornets
20 | Round 14 - Rochdale Hornets v East Leeds