30 Dec 2021
Chairman's End of Year Update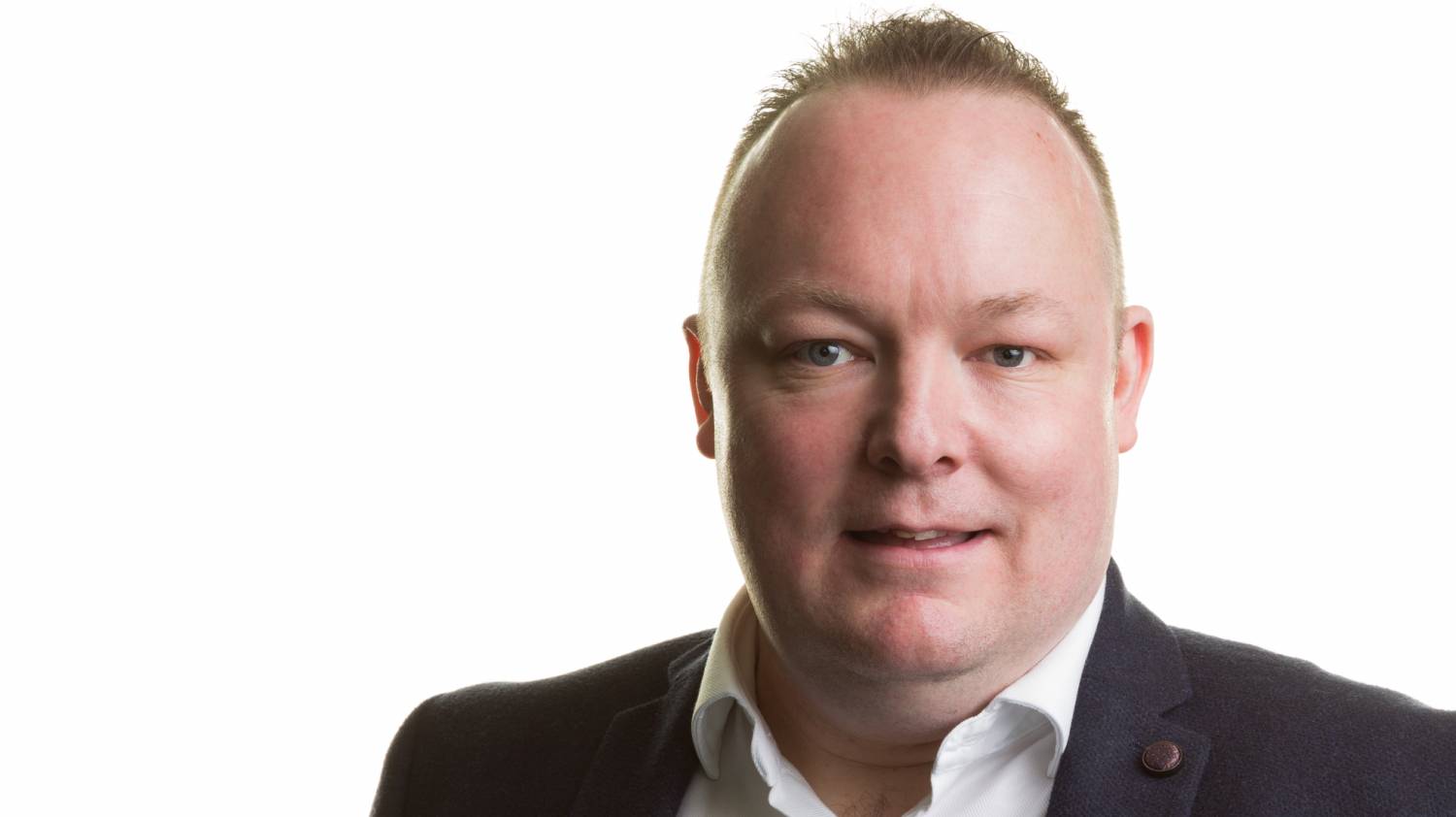 As we approach 2022, I wanted to take this opportunity to reflect and also look ahead to a big year for Rochdale Hornets.
As we approach 2022, I wanted to take this opportunity to reflect and also look ahead to a big year for Rochdale Hornets.
This closed season has been arguably the most difficult in the club's history. Tough decisions have had to be made due to a major reduction in the sports TV broadcast income. These challenges would have undoubtedly threatened the club's existence in years gone by and it should not be overlooked or forgotten that this transition has had to be made against the backdrop of an ongoing global pandemic.
However, as we enter 2022, I believe the club is now in a stronger and healthier position, thanks to the combined efforts of everyone, including those who have taken pay cuts, the unwavering support of our commercial partners, sponsors, and of course our loyal supporters. While there is no room for complacency, the club is undoubtedly in a far better position, however, we now need unity, solidarity, and increased support to keep the club on an upward trajectory.
To operate a club sustainably does not signal a lack of ambition but it does mean setting achievable targets that avoid putting it at risk. Ultimately the number of people buying season tickets and coming through the turnstiles on matchdays will determine what the club can and can't achieve moving forward. The landscape of this sport has changed considerably and will continue to do so in the next two years. If we are to be relevant and be part of the sport's future, we have to look to thrive rather than just survive. It is very important everyone understands that we no longer have significant amounts of central distribution or travel grant funding from the RFL which for so long had underpinned the club's budgets. There is also no generous benefactor in the background willing to underwrite poor commercial performance and declining numbers as Paul Ormerod did for so long. Everything we now do must deliver a return on investment and we are quite simply at a point whereby everyone who cares about Rochdale Hornets needs to work TOGETHER.
In the 150th year of the club, we contended with unprecedented disruptions the likes of which had not been encountered by any board or management team before. We sadly were unable to take part in the Challenge Cup, started our League One campaign behind closed doors with zero revenue, and had to operate extremely costly and resource-consuming Covid protocols throughout the entire year. Despite all this, we embraced all opportunities, and the club is now building from a position of clarity that has been established under this ownership in terms of our community engagement plans and growth strategies. The overarching strategy is to connect with existing 'customers' and attract new, by identifying and then targeting with propositions that will encourage engagement and deliver value.
We understand the social positioning of the game, a family-orientated sport played in an environment that is formulated and shaped by the community, its values, and expectations. The club has had some success through 2021 establishing new and renewed partnerships founded on the vision and stability this ownership has brought, but now is not the time for looking back and we must drive even harder in the months that lie ahead.
Encouraging signs this year have undoubtedly been the work of the All Hornets Supporters Association (AHSA). I would like to thank Chairman Mark Harris and his hard-working committee for their continued efforts. I know they have some great things planned for the year ahead and have set some ambitious targets. Please if you haven't already done so SIGN UP and remember every penny generated by both membership fees and the separate squad builder initiative goes direct into the playing budget. This income gives Matt and the team every possible opportunity to achieve our medium-term aim of progressing to the next level on the field.
Another major positive is our progressive Rochdale Hornets Community Foundation which continues to deliver a range of projects under the four pillars of Sport, Health, Community & Education. Rugby League is an engaging sport that allows our staff to work with a wide range of individuals, delivering important lifestyle messages to inspire others to make positive changes to their own lives. I'm therefore delighted to inform everyone that in line with the board's strategic growth strategies and following a professional recruitment process Chris Tomlinson has been appointed to the role of Business Development Director. Chris is very experienced in the field and will work closely with our CEO and the Foundations Board of Trustees to drive effective partnerships with funders, commissioners, and commercial partners overseeing quality assurance of programme delivery, measuring impact, and securing new funding.
At the recent season launch event hosted in December, we announced and introduced our 2022 playing squad. We also updated supporters and those in attendance with regards to changes to Matt's performance team and introduced Gary Thornton as our new assistant coach. With the financial constraints mentioned above, I'm delighted with the calibre of people we have managed to retain and recruit into the club which has not been easy.
We can no longer be under any illusion as to just how tough the League One competition is after the year we had. We do not for one minute underestimate the challenge that lies ahead and we understand that big-spending Keighley are probably rightly bookies favourites while the teams coming down from the Championship and Swinton, in particular, do so with a higher level of funding and a considerable amount of government furlough money tucked away in the bank. These clubs had the moment in time good fortune of operating Championship payrolls throughout the pandemic with government furlough scheme's covering the vast majority of liabilities whilst still receiving full Championship distribution. This good fortune means for one year only they can utilise surplus funds to retain players on championship salaries in an attempt to bounce straight back. We will however accept the underdog tag gratefully having finished 7th in 2021 and continue to quietly go about our business with what feels like a good blend of youth and experience. I have no doubt that this group under Matt and Gary's coaching and guidance will be very competitive and will deliver an exciting brand of rugby league for our supporters.
We have spoken many times about the desire to build on the success of the excellent rugby league academy ran by our own Matt Calland at Hopwood Hall. With this in mind, it gives me great pleasure to reveal that in November we received the fantastic news that the joint application between the club and college for a newly accredited RFL Development Academy had been successful. To be rebranded as Hopwood Hornets for 2022 we are committed to supporting a high-performance player development environment and pathway that meets the RFL standards while allowing students to continue their further education study. You will be hearing more in the new year so watch this space.
After the initial disappointment of the 2021 RLWC being postponed, we can also now look ahead to our rescheduled 150th celebratory event in 2022. Work is continuing to make the England v Fiji game an incredibly special event for all fans, and we thank the thousands of people who have already purchased tickets.
We have had our sad moments with the recent passing of one of the club's Fijian greats and a respected local icon Mike Ratu. This came just days after the loss of one of our most respected and outstanding volunteers and former director Brian Belfield. Our condolences were sent to the families and our thoughts remain with them at this difficult time. We extend these thoughts to all our Hornets family members who are sadly no longer with us today.
I look forward to a successful year for all of us, and I hope that we can enjoy it in health and in peace.
Looking forward to seeing you all in the New Year.
With very best wishes.
Andy Mazey, Chairman, on behalf of The Board